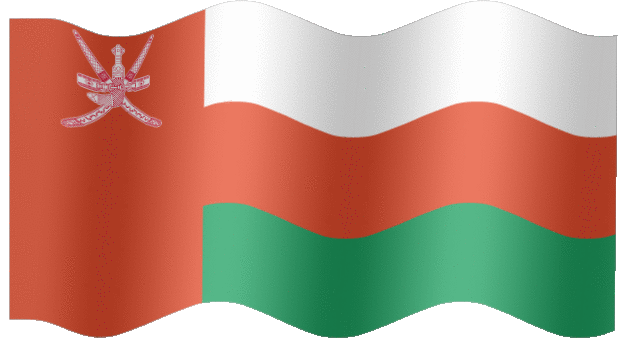 +968-26895100
+968-26895111
PO Box 692, Barka, Oman
ENGIE STOMO and ACWA Power Barka/NOMAC Omanjoin hands with Barka Municipality and school students to organise 'Save the Beach' campaign in Barka.
Reinforcing their commitment to the environment, and true to the high global standards they uphold, leading Plant operatorsENGIE STOMO (an affiliate of ENGIE) and ACWA Power Barka/NOMAC Oman came together in partnership with the Barka Municipality and local schools to organize a campaign to clean the beach adjoining the sites of the Barka I &II Power and Desalination Plants&the Barka III Power Plant.
With the enthusiastic support of the management of both ENGIE STOMO and ACWA Power Barka/NOMAC Oman and of the respective Plant owners, a 300-strong team comprising staff from the two projects, and external stakeholders representing the Barka Municipality and young students from three schools in the Wilayat of Barka set out early on 5 April for a big beach clean-up. All participants received branded themed t-shirts and caps creating an atmosphere of teamwork, commitment and solidarity.
Speaking on the occasion, representing ENGIE STOMO, Abdullah Al Rawahi, Plant Manager, Barka II; Tomaz Guadagnin, Plant Manager, Barka III; and representing ACWA PowerBarka, Ahmed Al Subhi, CEO, and representing NOMAC,Hamoud Al Amri, Plant Managerjointly said, "We are truly excited by the remarkable turnout to the campaign, and the support we have received from all stakeholders and the community for our initiative. In the past, the companies individually have recognized and acted on this social responsibility that is aimed at making a difference to the community we operate in. But this is the first time that we are combining forces to make a bigger impact. Both ENGIE STOMO and ACWA Power Barka/NOMAC Oman have secured the ISO 14001 Environment Management System (EMS) standard, which is an internationally recognised environmental management framework. The 'Save the Beach' campaign is an extension of our commitment and social responsibility".
Speaking on the success of the action, Salim Alsyiabi representing the Barka Municipality said, "It is exciting to see the shared enthusiasm between the organizers, students and other stakeholders in protecting one of the many beautiful beaches of Oman. We appreciate the efforts made by ENGIE STOMO and ACWA Power Barka /NOMAC Oman in this regard and for their partnership with the Barka Municipality and the student community. Our best wishes to their teams, and thanks to all who took part in the initiative."
The inclusion and participation of students was a key highlight of the campaign as it helped create awareness in the young generation about respect for the environment. "We continuously attempt to address the short-term maintenance and care of Oman's natural resourcesand by involvingthe country'syoung generation, we hope to have a long-term sustainable impact", the Plant managers added.
The clean-up team braved the heat and spent over four hours collecting plethora of waste and debris from the sands.Bushra Mahmood Mohammed, Remas Faisal Saif Al Shabibi, and Ahmed Amaar Al Rayamia, students involved in the activity said, "This is exciting work and we are very proud to be involved."
Mohammed shaban Mohammed, Ibrahim Amer, Yahya Saif Al Busaidi and Berzila, some of the teachers from the Al Takween Private School, shared their views and said, "The children learnt a lot about the environment protection. I am sure the learning will continue long after the event as we will discuss our experience about where and how the debriswas collected and how to reduce waste in future."
Mike Maudsley, CEO of ENGIE STOMO and ENGIE's Chief Operations Officer for Oman and Bahrain said, "Our Company has strong beliefs about the environment and the need to respect and protect it. We are proud of producing over half of Oman's electricity and water while maintaining high standards of environment protection in our operations".
Ahmed Al Subhi, CEO of ACWA PowerBarkaand Hamoud Al Amri, BarkaPlant General Manager, NOMAC Oman echoed the same thoughts and added, "The campaign also gave us the opportunity to re-pledge our commitment towards the environment. We will continuously strive to improve awareness among our people, contractors & business partners and empower them with the right knowledge to keep the environment sustainable."
About ACWA Power Barka/NOMAC Oman
The principal activities of ACWA Power Barka SAOG (the 'Company') are to develop, finance, design, construct, operate, maintain, insure and own a gross 457 MW power generating station and 20 MIGD MSF water desalination plant and other relevant infrastructure. The Company commenced its commercial operations from 11 June 2003. In July 2012, the Company was awarded a 10 MIGD Seawater Reverse Osmosis Expansion Project ('Expansion Phase 1') by Oman Water and Procurement Company ('OPWP') which commenced its commercial operations on 29 May 2014. In November 2014, the Company was further awarded a 12.5 MIGD Seawater Reverse Osmosis Expansion Project ('Expansion Phase 2') by OPWP.. The Company is located at Barka and has no subsidiaries as of 31 December 2015.
"NOMAC" is an ACWA Power subsidiary founded in 2005 and firmly established in the GCC, North Africa and South Africa regions, providing high quality O&M (Operation & Maintenance) services for power production and water desalination projects, regionally and worldwide. Supported by accelerated global expansion in the last five years, NOMAC was enabled to draw near to realize its vision of being a leading global O&M service provider in the power production and water desalination sectors. In Oman, NOMAC Oman is currently covering Barka I Power & Desalination Plant, Barka SWRO 1, SWRO 2, Salalah DGC Power Plant and future new businesses Sohar and Ibri Combined Cycle Power Plants. NOMAC is led by its 5 core values: Safety, People, Efficiency, Partnership and Integrity.